Collaboration with various entities in the industry like trucking aggregators and distributors would further enable growth, says a report by Ken Research
1.Demand analysis of India's packaging industry- Food and beverage industries in metro cities driving the demand for plastic packaging materials across India

It is witnessed that food and beverage industry mostly consumes Plastic products due their flexible and durable nature. The traditional trend of glass bottles has also shifted as they prove to be non durable and costly. Pharma is the 2nd biggest consumer of Plastic. Paper Products are mostly consumed by Consumer electronic and Automobile Industry. They are majorly used as secondary packaging. Glass Materials are popular amongst Pharmaceutical Industry as well as Homecare and Personal care Industry.
About 80% Demand for Large scale Enterprises arises from major cities like Mumbai, Delhi, Ahemadabad and Bangalore due to the close proximity of MNC's and big brands.
Demand for Medium scale Enterprises is equally divided amongst all industries as they usually have an array of clients. Nearly 50% of demand for Small scale Enterprises come from Consumer electronic Industries whereas rest of the demand is governed by food and beverage industry.
Interested to Know More about this Report, Request for a sample report
2.Small and micro scale players fulfilling the gap between demand and supply in rural and urban areas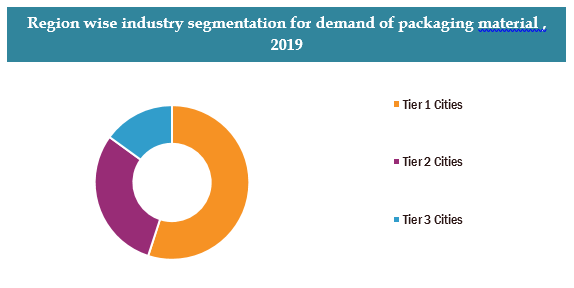 Presence of numerous end users in terms of Big MNC's, Online B2B Platforms for e-commerce and others. Well defined transportation system. Useful in fulfilling the demand gaps in Tier 1 cities. Medium scale and small-scale manufacturers enable local sourcing of raw materials and provides a big local consumer base. Facilitates small and micro players who do not have long haul deliveries. Fast turnaround time after delivery and Local sourcing of raw materials.
Visit this Link :- Request for custom report
3.Key factors determining vendor selection in India packaging Industry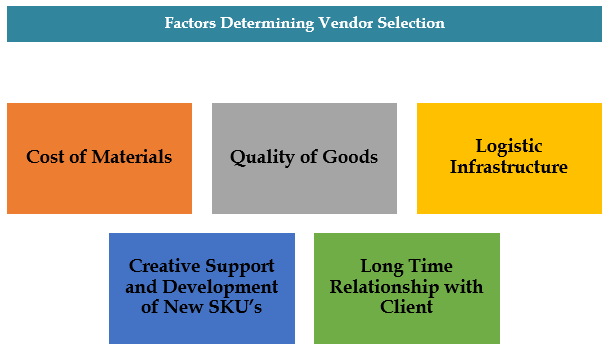 Cost of packaging directly affects the cost of production of the final good. Costly packaging materials can lead to loss of profits.
A consumer relates package quality to product quality. Bad quality packaging can lead to loss of attractiveness & shelf life for the product.
Bad logistics network can lead to delay in delivery and loss of business. The hassles of dealing with numerous entities can end up in false promises.
The industry is moving towards sustainable & innovative packaging. Development of new and tech enhanced SKU's can lead to cost benefits.