1. The Quality-of-Life Program – Saudi Vision 2030 –supported major sports initiatives and projects in 2021, implemented by the Ministry of Sports, the Saudi Olympic and Paralympic Committee and its affiliated federations.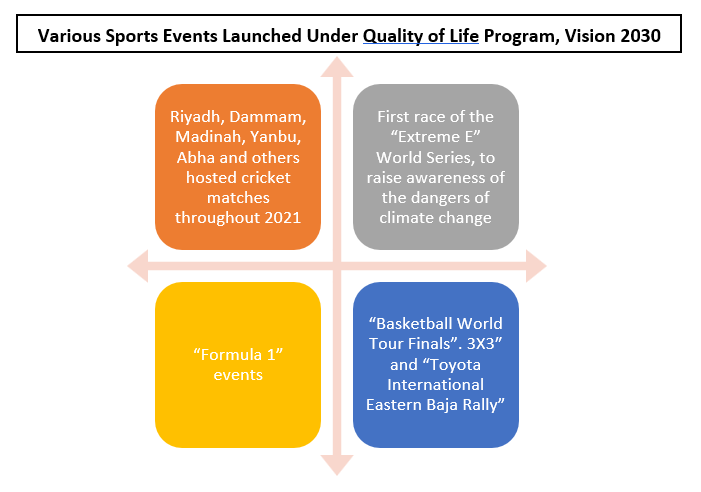 Other Challenges in Fitness Equipment Market
The program launched under the Vision 2030 aims to promote public participation in various sporting and physical fitness related activities.​ It aims to increase the employment generated through sports and recreational activities, with the vision that more and more people will participate in the sports and fitness regimes.​ The initiatives of the Quality of Life Program, which are part of the Saudi Vision 2030, contributed to the growth of the sports sector's contribution to the Kingdom's GDP, from Almost SAR 2.3 billion to SAR 6.4 billion within two years, an increase of more than 150%. Under Vision 2030 initiative, the government aims to diversify its economy so as to reduce dependence on the oil and natural gas sector. ​One of the main aims of the initiative is to increase employment rate of Saudi citizens across sporting, physical, and fitness industries among others.
2. Opening up Fitness Facilities for Females by Government, Gives Opportunities to Fitness Equipment Market Players to Launch Women Specific Fitness Equipment As Well.
Male membership reached almost 900,000 while women members reached 200,000, an increase has been witnessed in men's gyms and fitness centers from 485,000 in 2012 to 890,000 in 2017. It is noted that the women's gyms and fitness center market is expected to increase due to the approval of allowing licenses for women gyms and fitness centers. Since 2017 various women centric fitness centers have launched its operation in KSA post government's decision to open up fitness facilities for women. This in turn is contributing to the growing demand of fitness equipment required at these facilities. The initiative enhanced the prospective of the fitness services and allied industry to cater to the women population.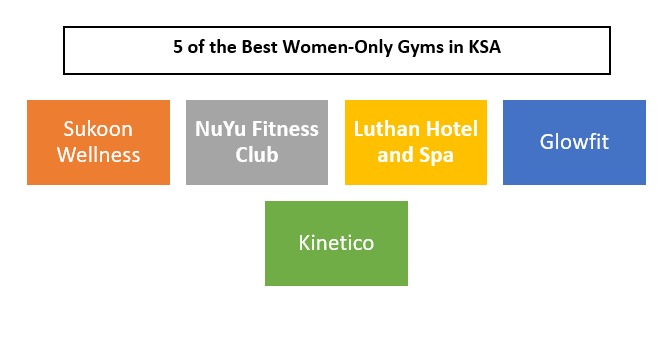 Interested to Know More about this Report, Request for the sample report
3. KSA Women's Fitness Festival; The virtual seminar aims to contribute to success and betterment of women's standing and success across sports, health, and wellness sectors.

Visit This link :-  Request for custom report
Organized by The Saudi Sports for All Federation (SFA) each year, this is a 3-day virtual event focused on bringing a number of the Kingdom's and regions best female athletes, trainers and more under one platform. ​This includes live workout sessions by the best trainers of the region and training for various health regimes focused on women. This program to encourage people in taking up fitness and physical activities on daily basis. ​In 2012, Saudi Arabia for the first time sent 2 female athletes to the Olympic Games, held in London. There has been a significant rise in the numbers of female athletes, owing to various live workout sessions and skill training provided to the females in the KSA.